NEW! Primitive Wooden Eggs

We have a wonderful assortment of primitive eggs for your spring decor! Choose from pastel crackle eggs, primitive solid eggs, & old time tinsel eggs.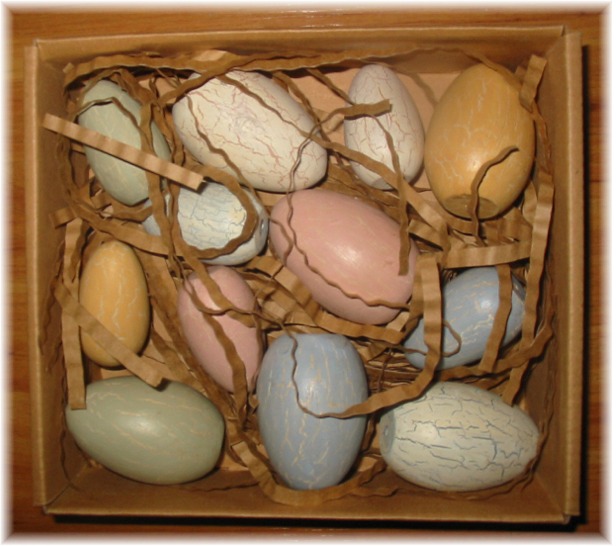 Boxed set of 12 crackle painted wooden Easter eggs. Includes 6 small (2") eggs and 6 (2.5") large eggs in pastel colors.
Set of 12 Crackle Pastel Eggs
$12.95