NEW! "Nine Be's" Framed Stitchery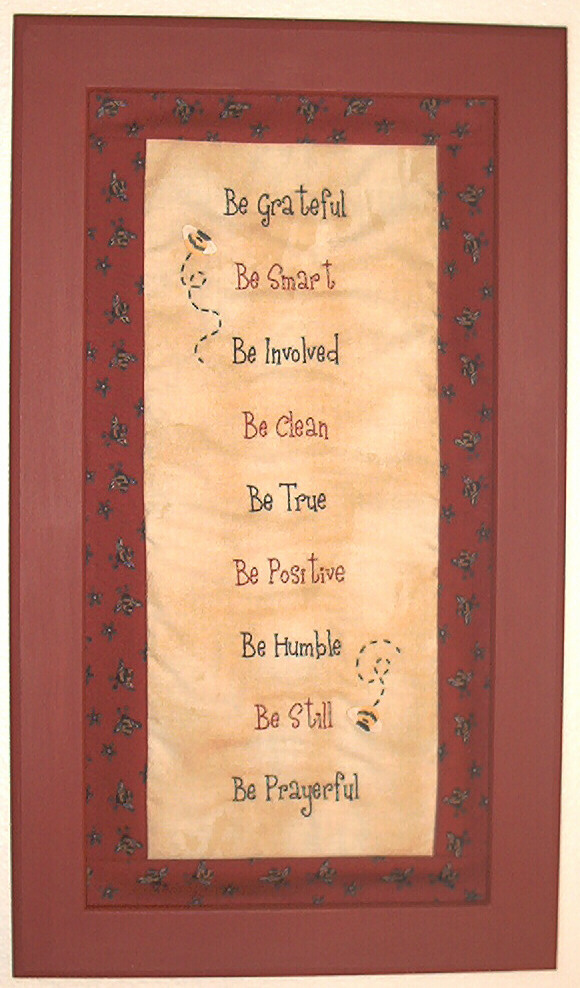 This beautiful stitchery lists the "Nine Be's" as outlined by President Hinckley (LDS Church President). A wonderful reminder of how to "be"! There is a little bee button followed by a stitched trail on each side of the stitched words. Coordinating bee fabric border. Available in burgundy, navy blue, or sage green. The sage green stitchery has an oak stained frame.
*Click on pictures to view larger*
Size: 10 3/4" x 18 3/4"