NEW! Golf Framed Stitchery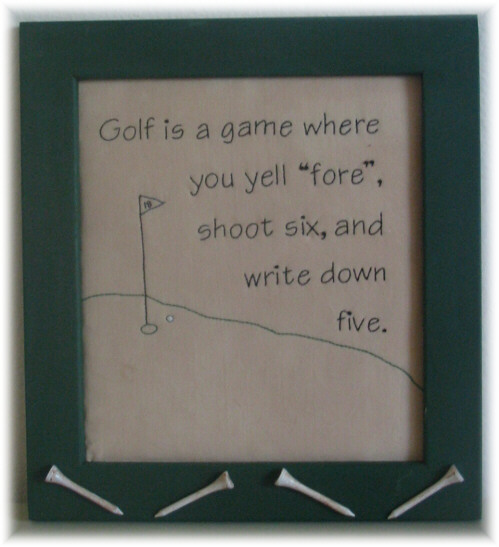 Adorable hand embroidered stitchery that reads "Golf is a game where you yell "fore", shoot six, and write down five. Great gift idea for a special guy! Frame is painted hunter green and is embellished with 4 golf tees. Created by Hippopotamommies' Designs.
Framed Stitchery Size: 11 1/4" x 12 1/2"
$29.95
"Golf is a game..." Stitchery Pattern
$7.00